Multi-Night Sleepover aka Dog Boarding in Folsom with 13-year old Lab Lucy and 5 Year Old Labradoodle Quincy
---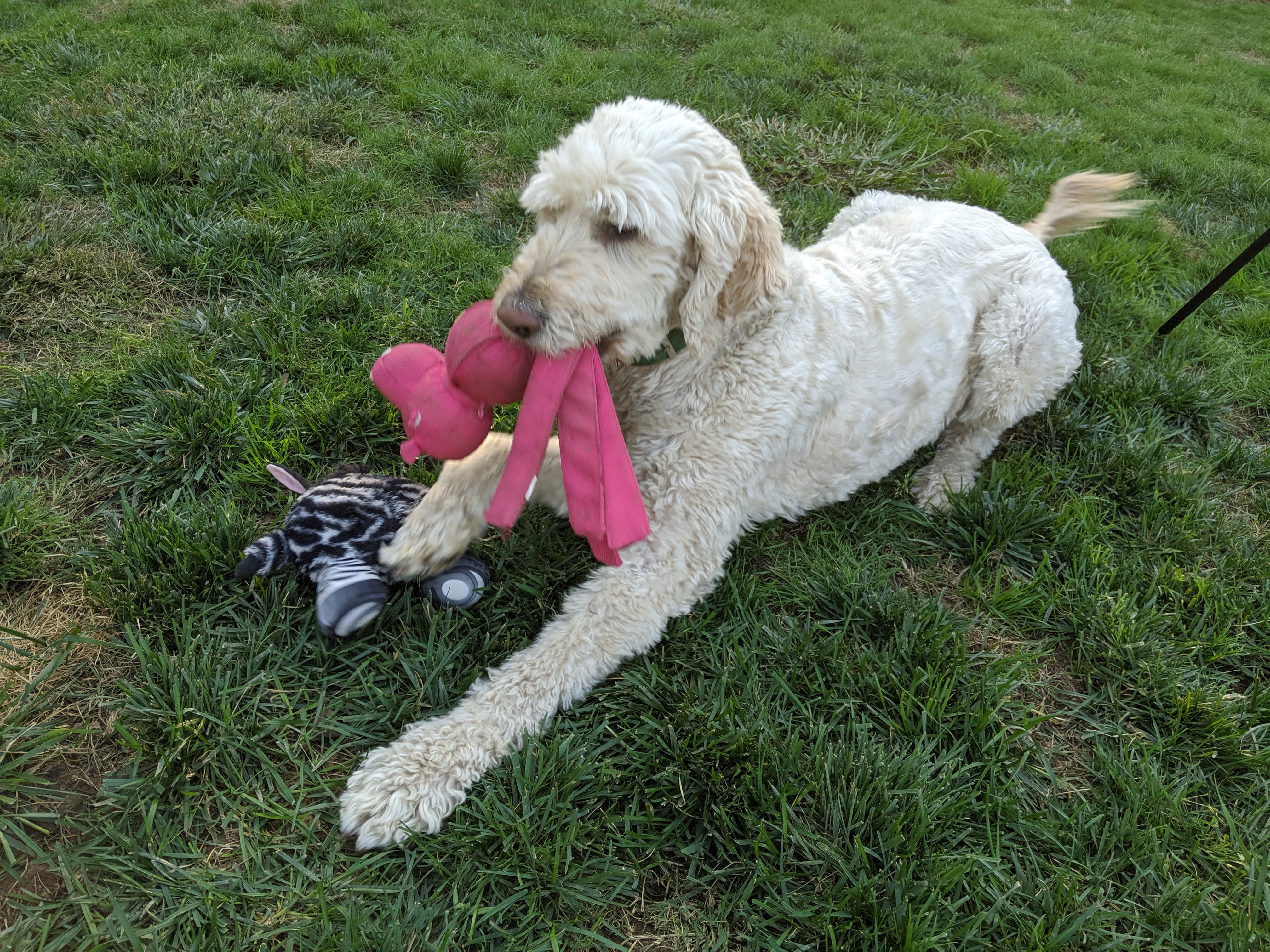 Today is the last day of our visit with Quincy and Lucy, regular visitors to us here at Happy Paws. 
We've been working with their parents for some time and see them a couple of times each month. This time, they were with us while their parents visit family.
As Lucy is an older dog, she has some joint pain and so we tailor her boarding to ensure she relaxes and lays down. We also medicate her as part of our care.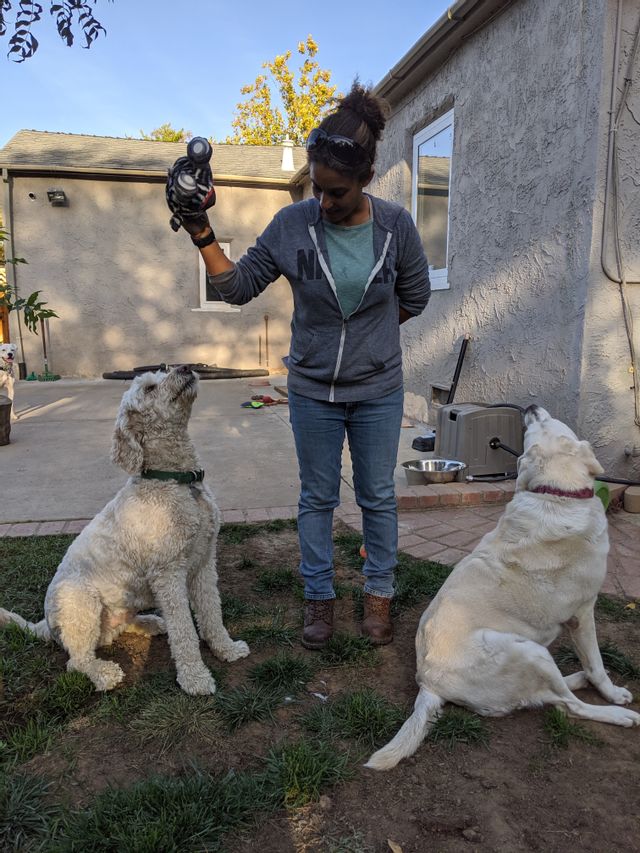 Customizing Our Care Experience for Your Dog
During this visit, we've enjoyed a number of walks.
With Lucy, we walk her a mile twice a day and we take Quincy on 3-mile adventures.
Quincy, the naughty little labradoodle that he is, likes his attention and getting to dance with humans. They both enjoy time in our backyard and following us around.
Lucy also is our helper. She brings us the water bowl when it needs extra attention.
We take a lot of pride in the fact that our owners don't have to worry about their pets and we love hearing it.
"You know my dogs like I know my dogs." - Donna
---
Looking for a loving team to care for your pet?